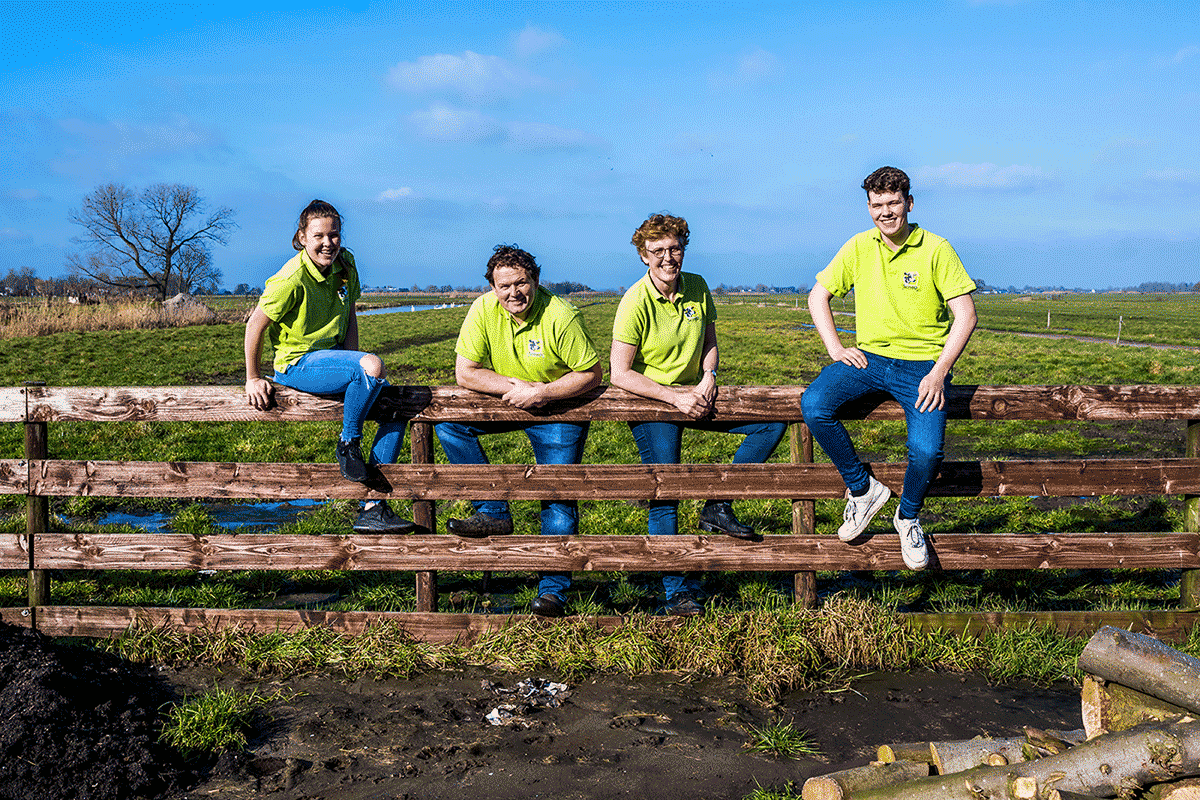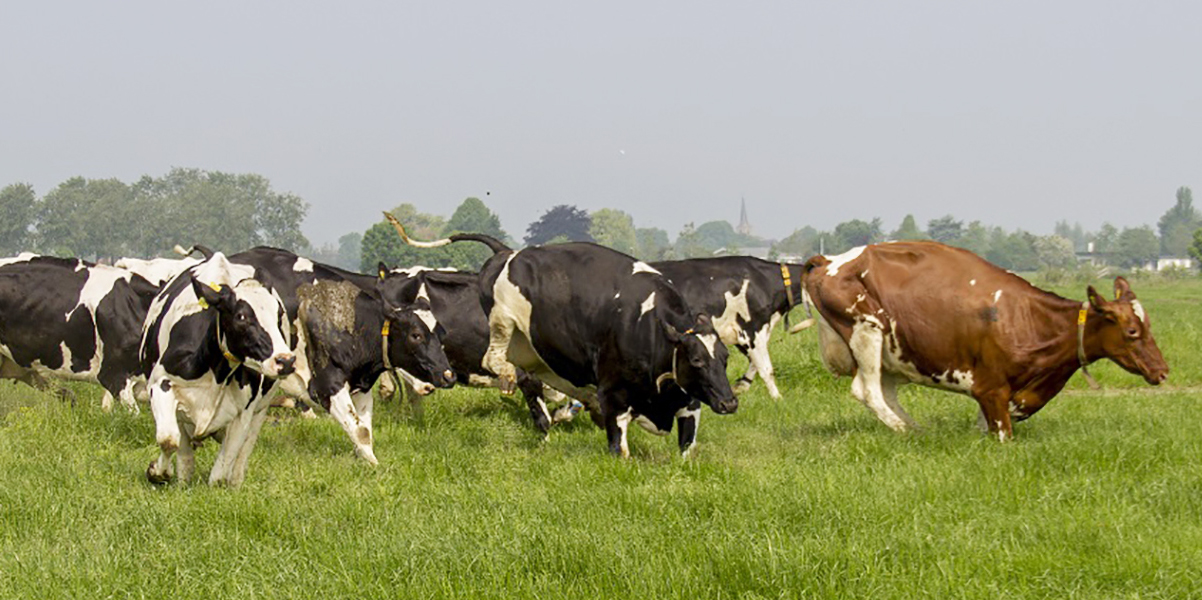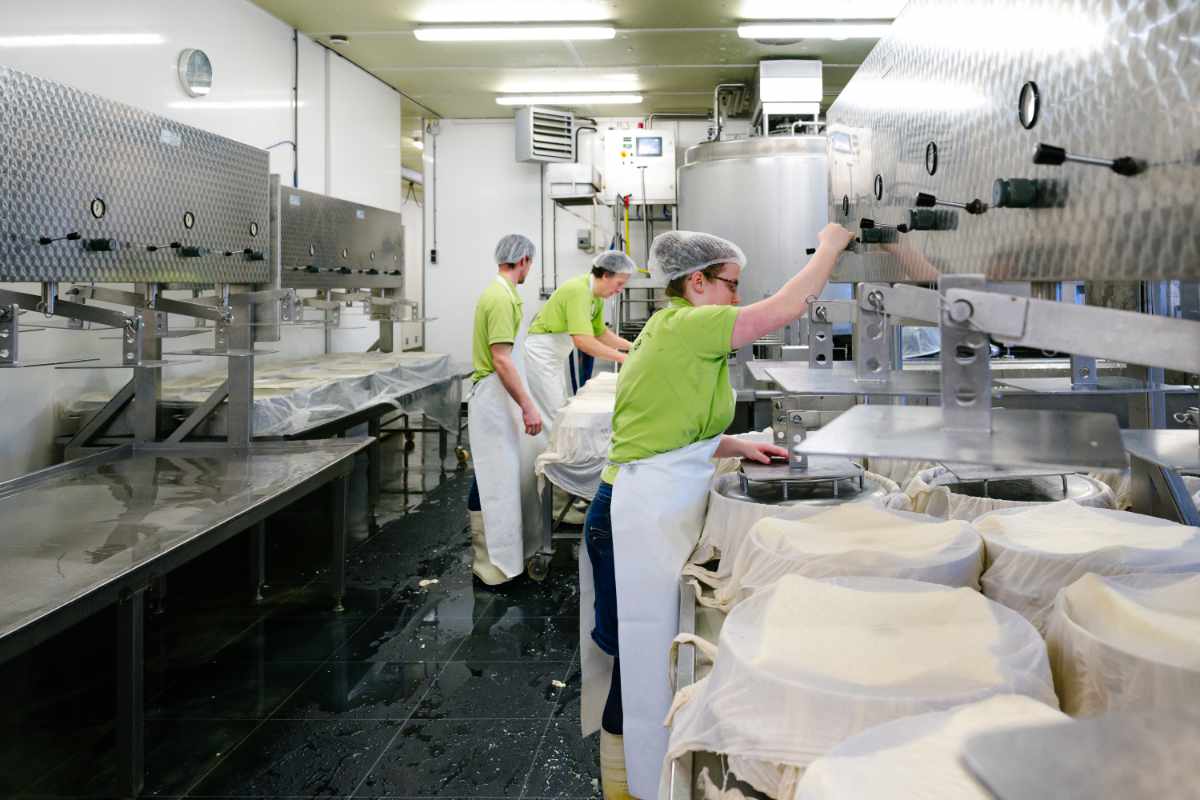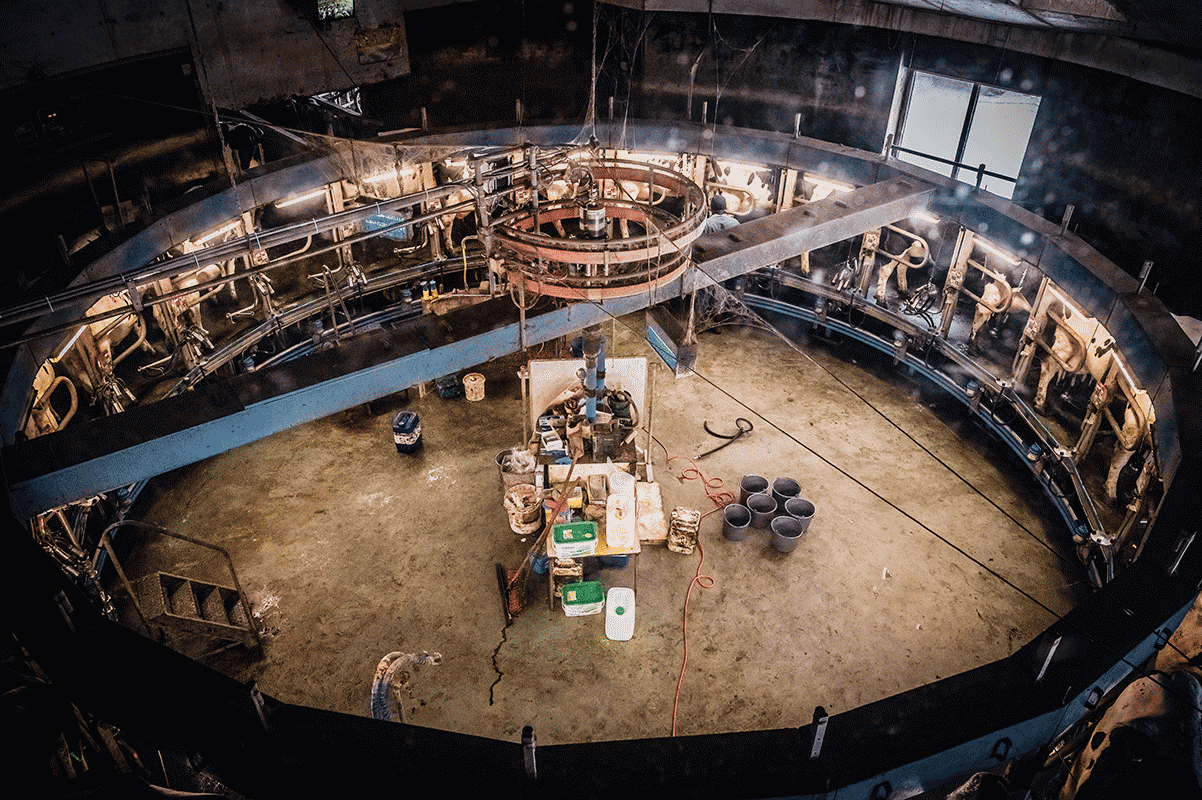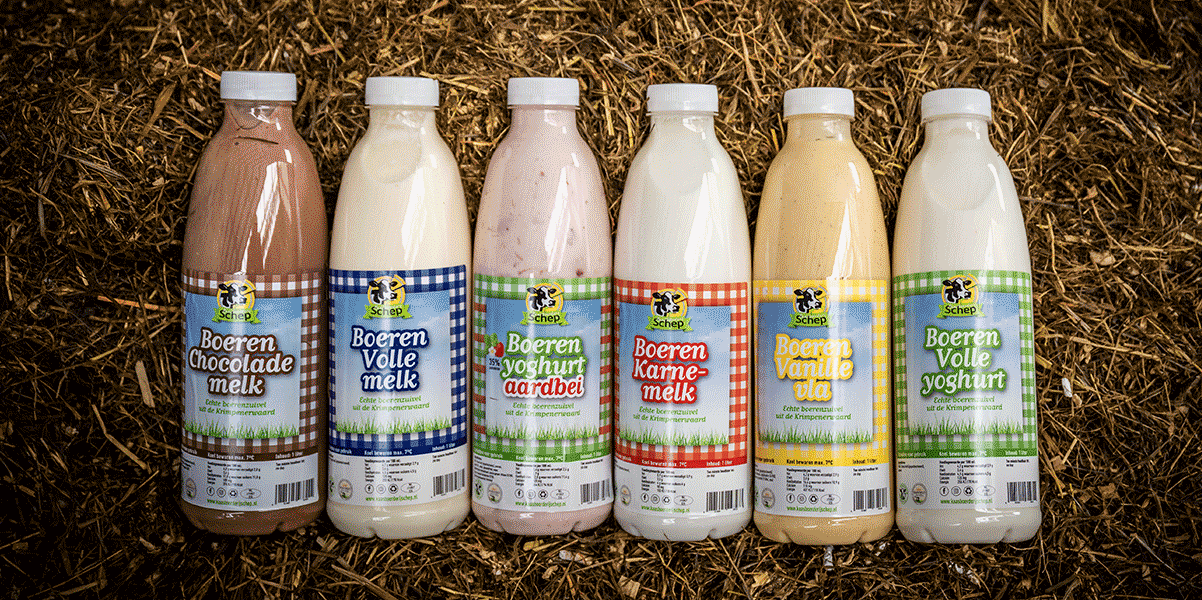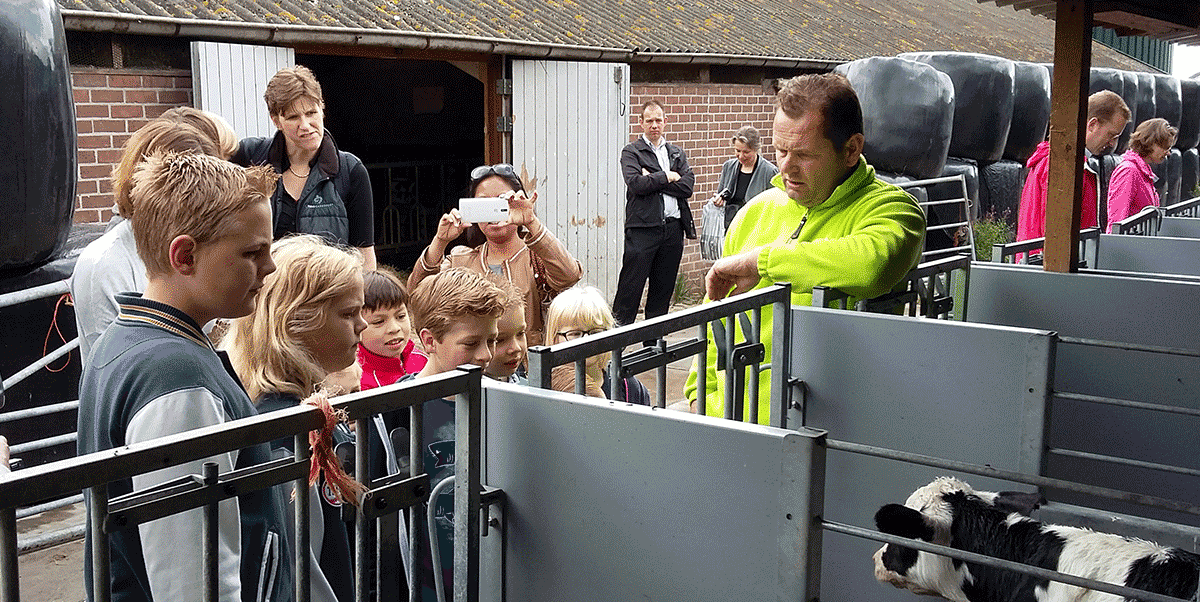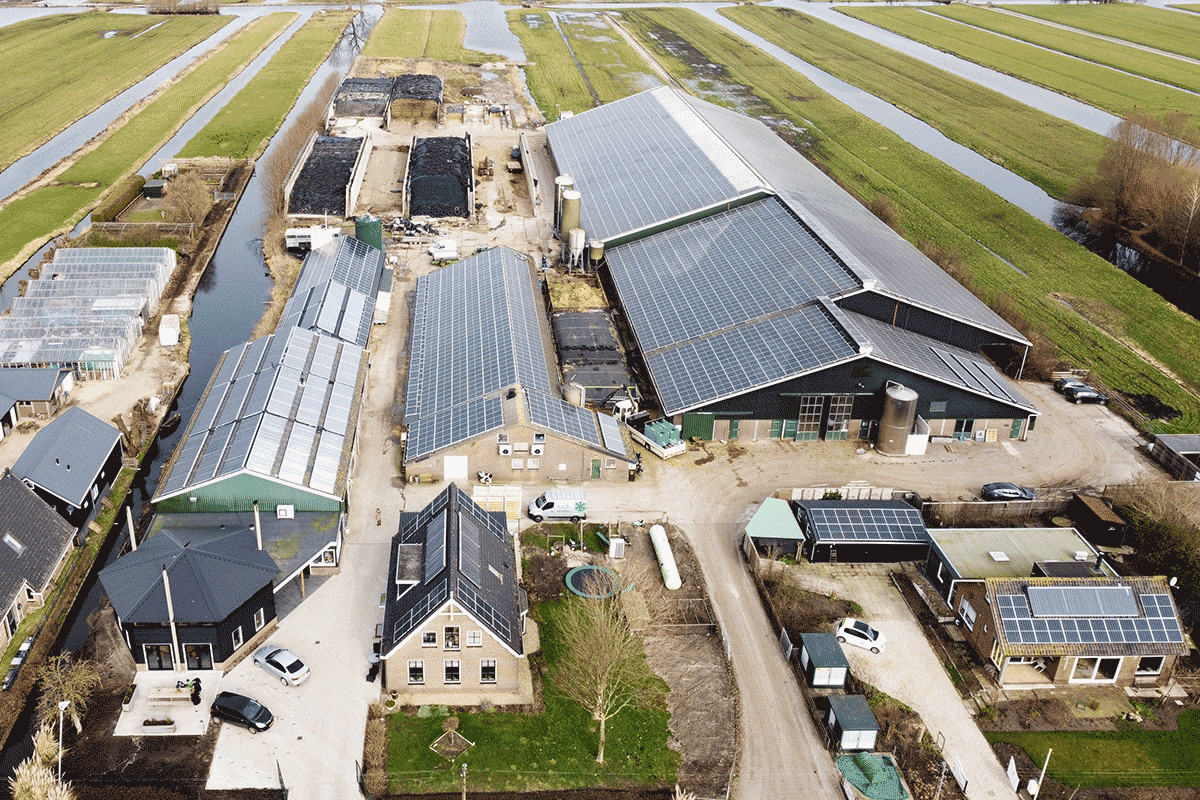 Slide 1
Our family has been making cheese on this farm for over 50 years. We use our milk to produce Gouda cheese and other delicious dairy products six days a week.
Slide 2
As soon as the doors of the cow shed are opened for the first time each year, the cows run joyfully to the fields. We celebrate this moment with a large event: the Annual Cow Dance,
Slide 3
We deliver our cheeses to a cooperative in Gouda. This Cooperative takes delivery of no less than 17,000 kg of cheese per week.
Slide 4
We milk our cows twice a day. Every cow produces about 30 litres milk a day.
Slide 5
Did you know that we use only fresh milk for our farmer's buttermilk and all our other dairy products?
Slide 6
Did you know that you can roam around our farm on your own? We have placed information boards full of interesting facts around the farm.
Slide 7
We generate our own electricity using 3600 solar panels on the roofs of our stalls.
---
Let us introduce ourselves
We are Jaap Schep and Rianne de Wit. We live and work, together with our children Tim (18) and Eva (14), on our farm: "Schep Dairy Cow & Cheese Farm" in Bergambacht. You will find both mature dairy cows and calves on the farm. We use our milk to produce delicious "Goudse" (Gouda) cheese, all according to a family recipe.
We proud to note that we won the Entrepreneurs Prize Midden Holland for the category MKB (SME)** in 2017. Prior to this in 2010, we received the Golden Cheese Platter Trophy Farmers Cheese Cum Laude for the most delicious Farmer's Cheese in the Netherlands. In 2019, our old cheese was awarded with a Gold medal during the Union of Farm Dairy Products National Championship Cum Laude Cheese. in 2020 our mature cheese and buttermilk received a Silver Medal.
It is not hard to understand why many people are willing to make a detour to visit our Farm Shop! There is a lot more we could tell you about making cheese, our dairy cows and our sustainable approach. For more details ….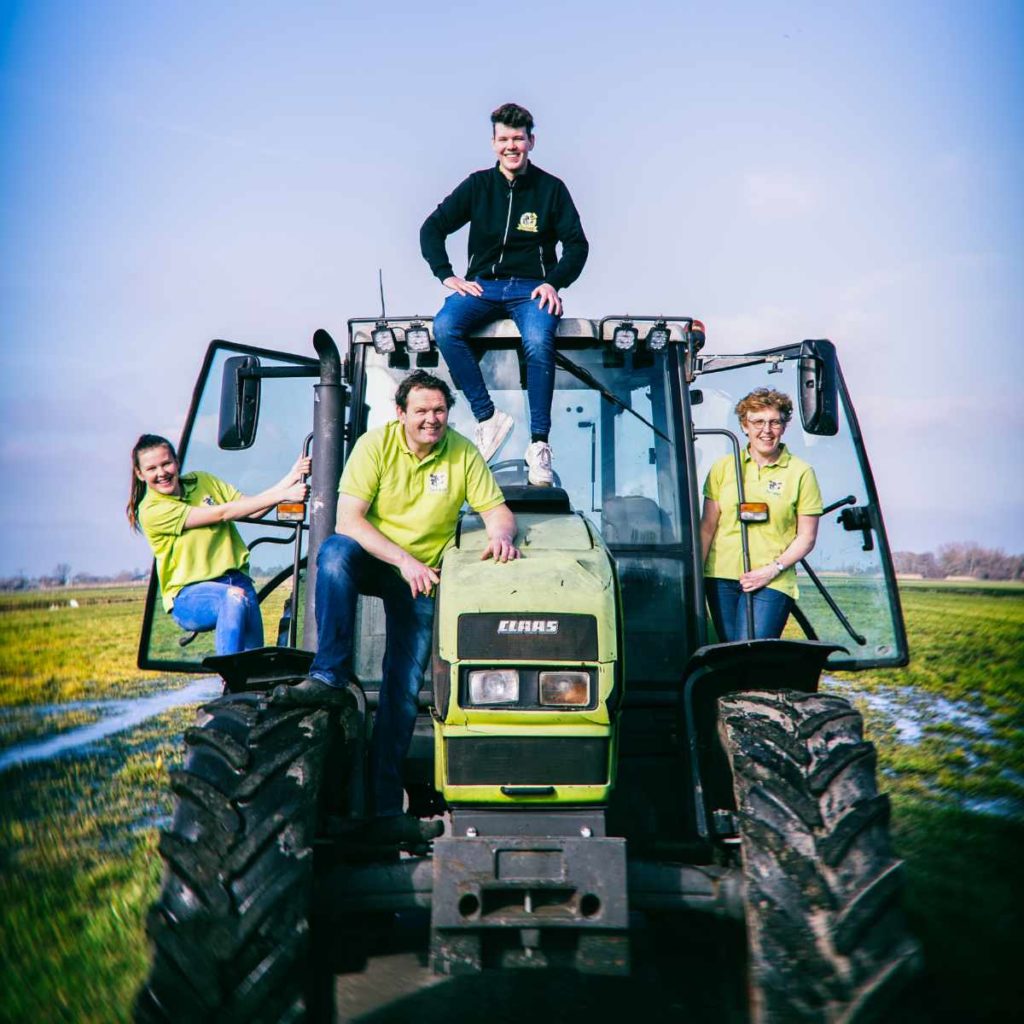 ---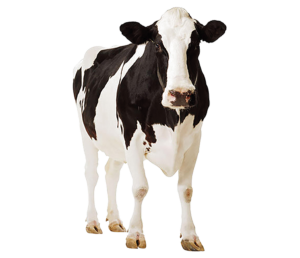 FAMILY, TOURISTS & RECREATION
Join our Herd for a Day
Have you ever wondered what actually happens on a dairy farm in the middle of rural Holland, better known as the "Groene Hart"?** You are very welcome to come and see for yourself. We would love to show you around and offer you a taste of our most delicious homemade cheeses. Feed the cows, admire the milking carousel and pet the calves. And, did I mention our Farmer's Ice Cream? There's something to tempt all ages …
** The Groene Hart (Green Heart) is a relatively thinly populated rural area within the urban megalopolis on the main Dutch cities in the mid-west region of Holland. Rich peat meadows of agricultural, natural and recreational importance.
What can you do?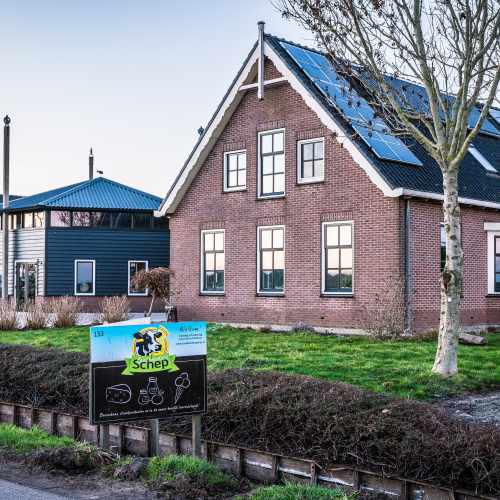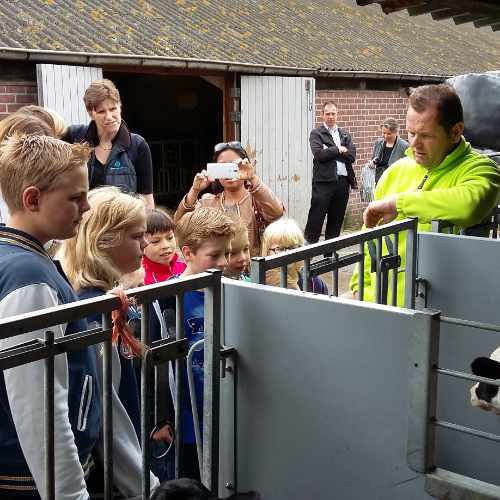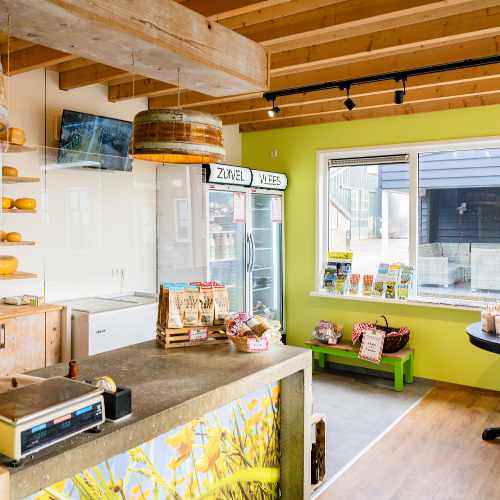 CHILDREN
Fun for the kids
Looking for an entertaining activity you can do with the children? Something to enjoy during a free afternoon or a school outing? Are you searching for an unusual subject for your school presentation?
Schep Dairy Farm is a great place to take children. Learn all about the life of a cow farmer and making cheese out in the fresh air.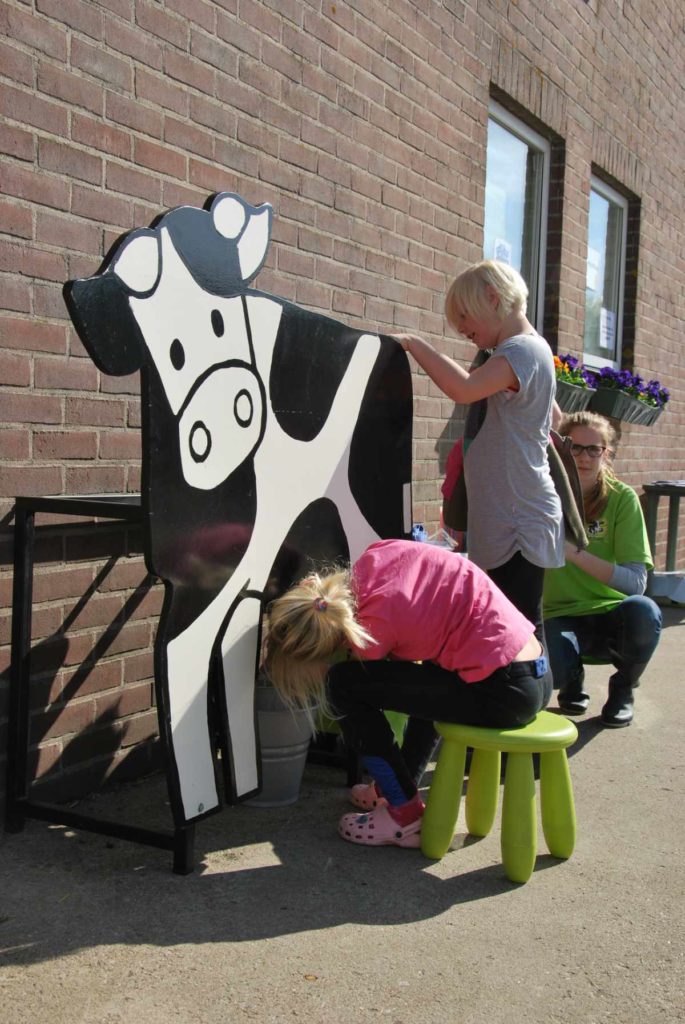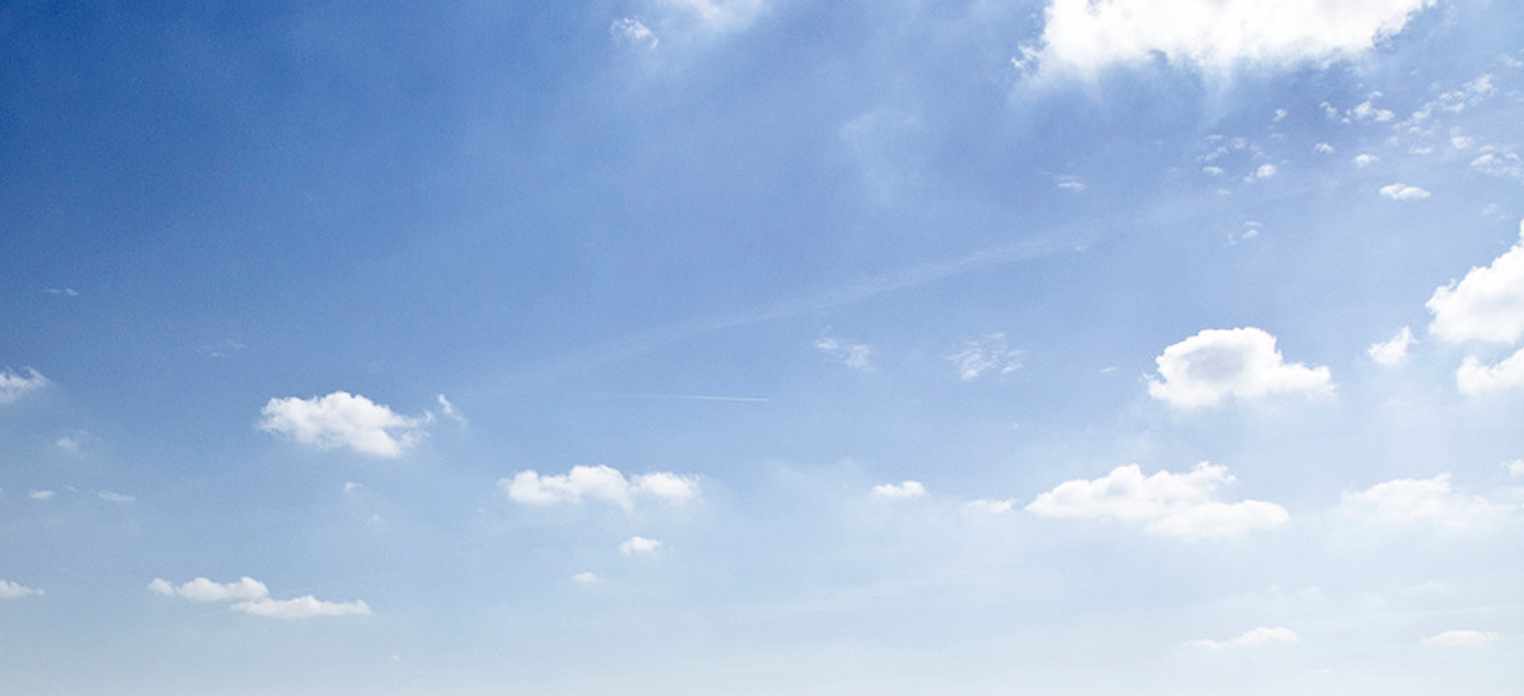 BUSINESSES & GROUPS
Meetings in the new Hay Barn
Looking for an inspirational address for your meeting or conference? Located right in the middle of the Krimpenerwaard Polder **, surrounded by green, lies our brand new Hay Barn. Two floors, suitable for max. 20 and max. 50 people each. We will do everything we can to make you and your guests feel welcome. In addition to coffee, tea and a tasty snack, you can take break to walk around the farm and chat with the Farmer. We can also provide excellent catering.
** Polder is an area of lowland reclaimed from a body of water, surrounded by dikes.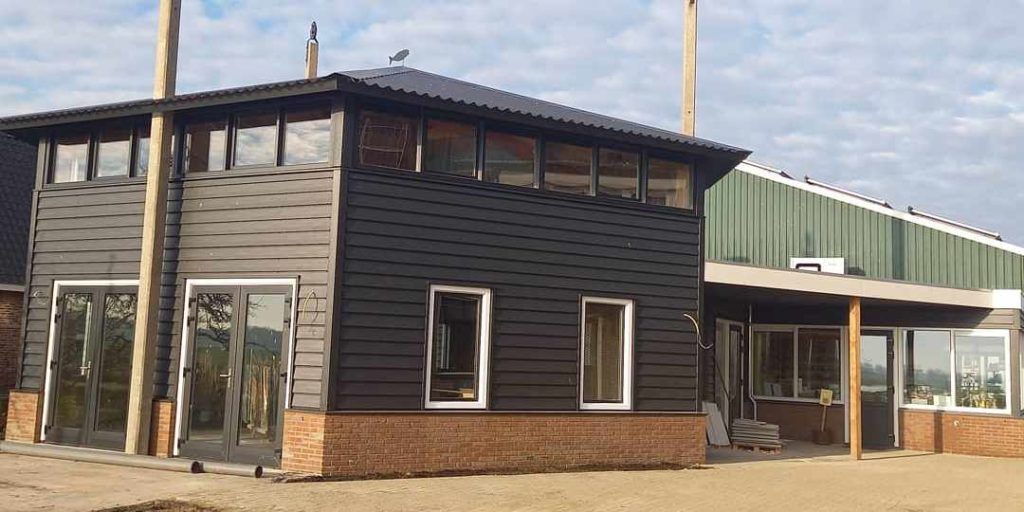 Meetings in the Hay Barn
Looking for an inspiring address for your meeting or gathering? In the middle of the polder of the Krimpenerwaard you will find our brand new haystack.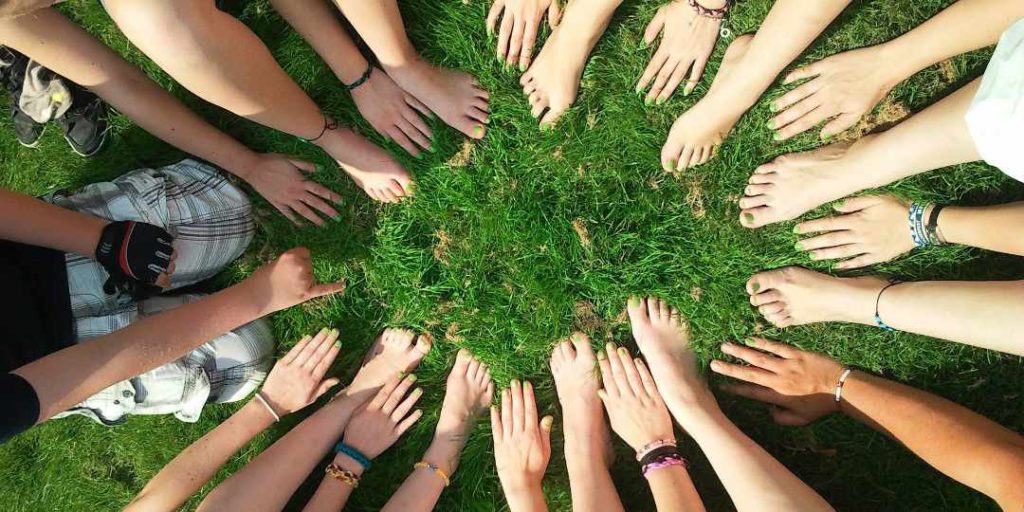 Team building days, brainstorm sessions, company outing
Op zoek naar een goede locatie voor een teamdag, inspiratiesessie of bedrijfsuitje? Kom dan eens naar de boerderij, een hele andere, intrigerende wereld…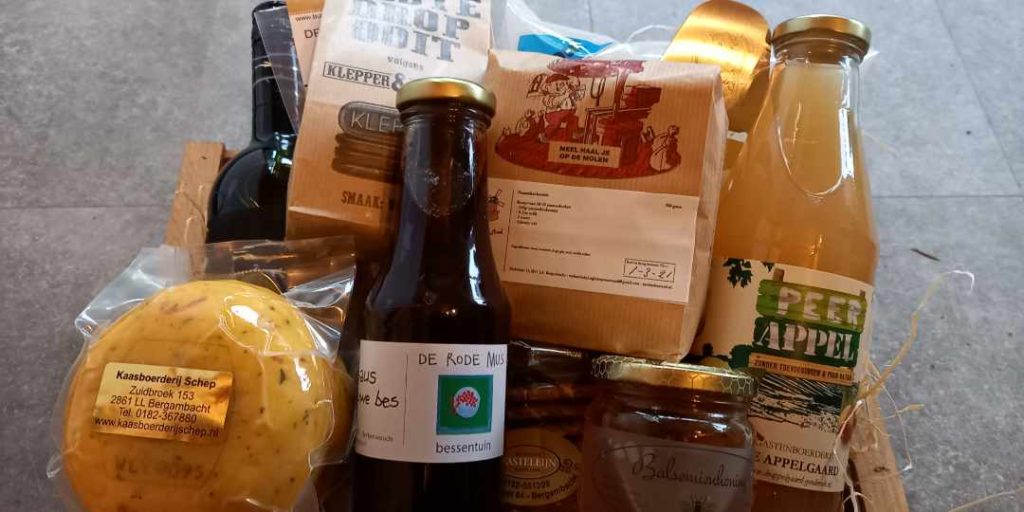 Christmas Hampers
Met een kerstpakket van Kaasboerderij Schep zit je helemaal goed. Mooie producten van een lokale producent, heerlijk van smaak en gegarandeerd vers.
FARM SHOP
Our Farm Shop is open!
The Corona-crisis makes these worrying and uncertain times for us all. Our farm shop continues to welcome customers for as long as it is possible and responsible to do so. Of course, this is in accordance with the regulations stipulated by the RIVM** You are welcome to view our delicious cheeses, dairy and local products, we would love you to take some home with you. We have more than enough in stock.
** Dutch National Institute for Public Health and the Environment (RIVM)