We are more than a little proud of our shop. So many things to choose from. In addition to our own creations, you will find all kinds of products from the local area. All fresh from the farms! Just right to treat yourselves or gift to others ..
The Farm Shop is open Monday thru Saturday from 8:30 to 18;00 hours. You can pay with your Bank Debit Card/PIN.
Or order online via our web shop. You can pick-up your order from the farm shop or we can send it to your home.
---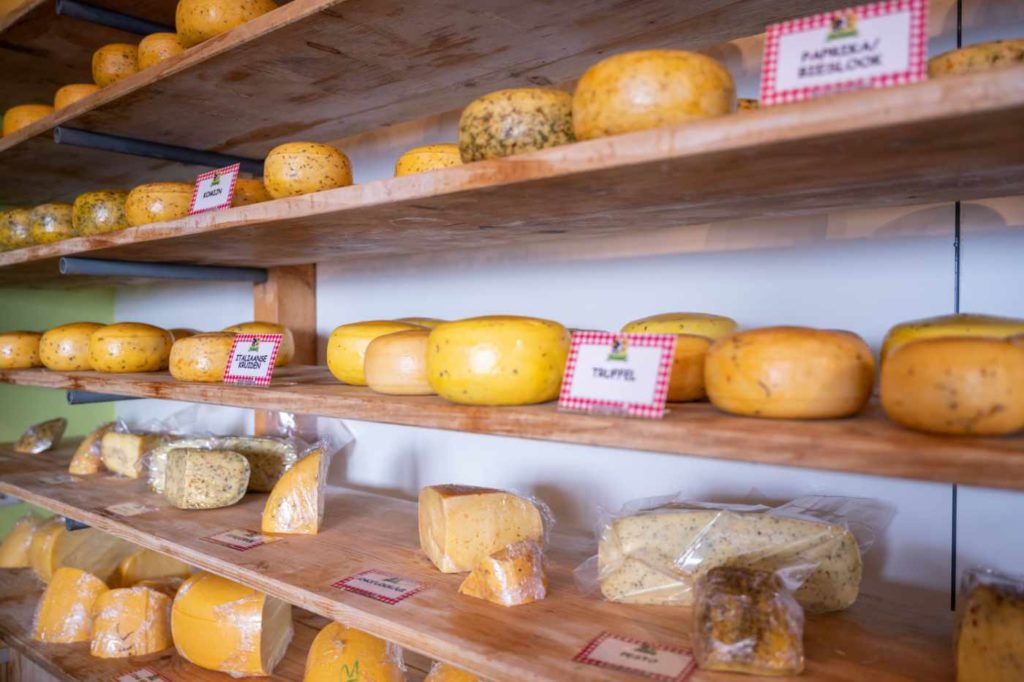 Wide choice of cheeses
In addition to our own "Most delicious Farmer's Cheese in the Netherlands", we also sell mouth-wateringly good young, young matured, matured, aged and extra aged cheeses. You are welcome to taste, just to make sure you know what you are buying. Are you someone who likes to try special flavours? Then feel free to indulge yourself. We have cumin, fenugreek, paprika/chives, Italian herbs, pesto, nettle, mustard, truffle and garlic/onion. Enough choice for al cheese lovers. If you want to keep you cheese good for longer, we can vacuum pack it for you. We can assure you that it will hold it's freshness and taste.
---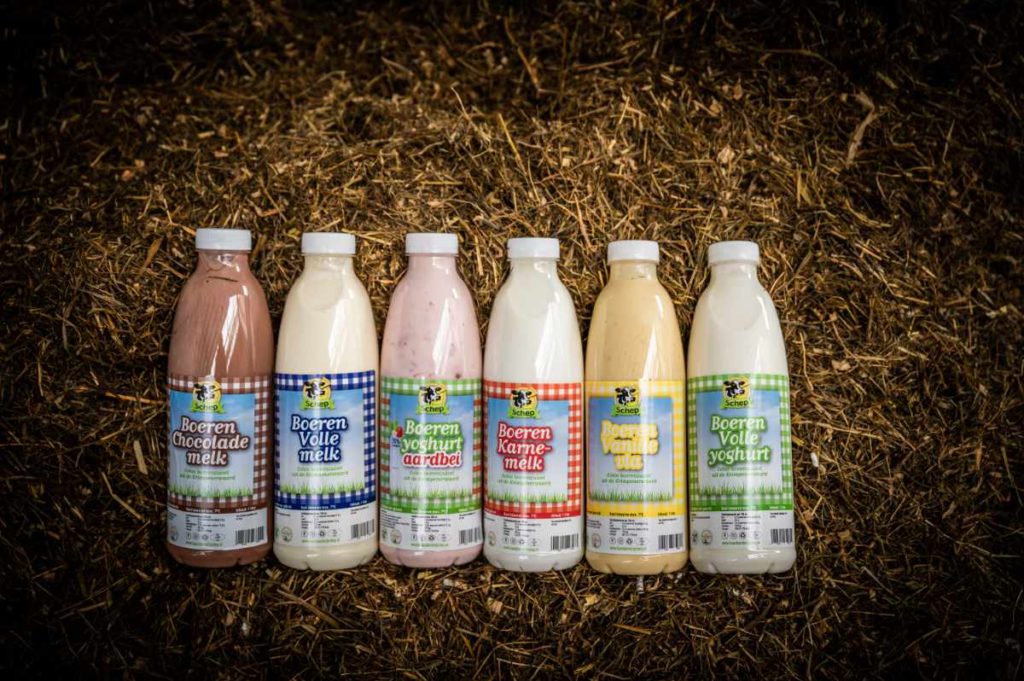 Heavenly Dairy
We also use our own milk to produce delicious full cream farmer's yoghurt, farmer's vanilla custard, farmer's buttermilk, farmer's chocolate milk and full-fat farm milk. These dairy products can be bought in litre bottles.
---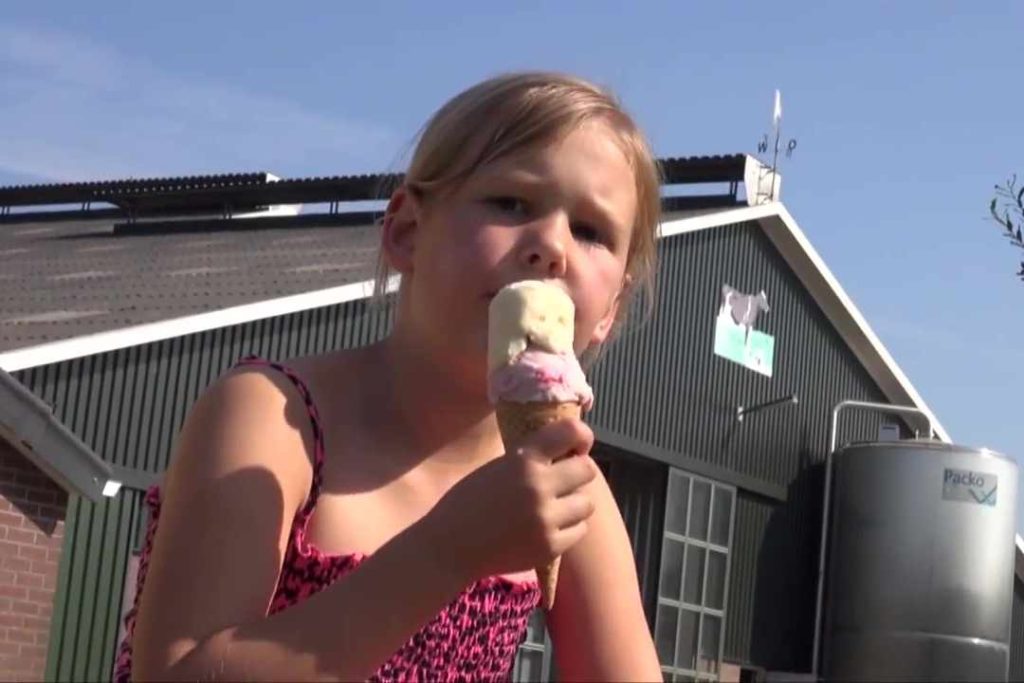 Ice cream to write home about
We sell our farmer's ice cream throughout the year. We have delightful flavours, such as vanilla, strawberry, cherry, lemon, yoghurt forest fruits, banana, raisins & brandy (aka traditional "boerenjongens"/farm boys ice cream) and Stracciatella. Dig in, we don't judge!
---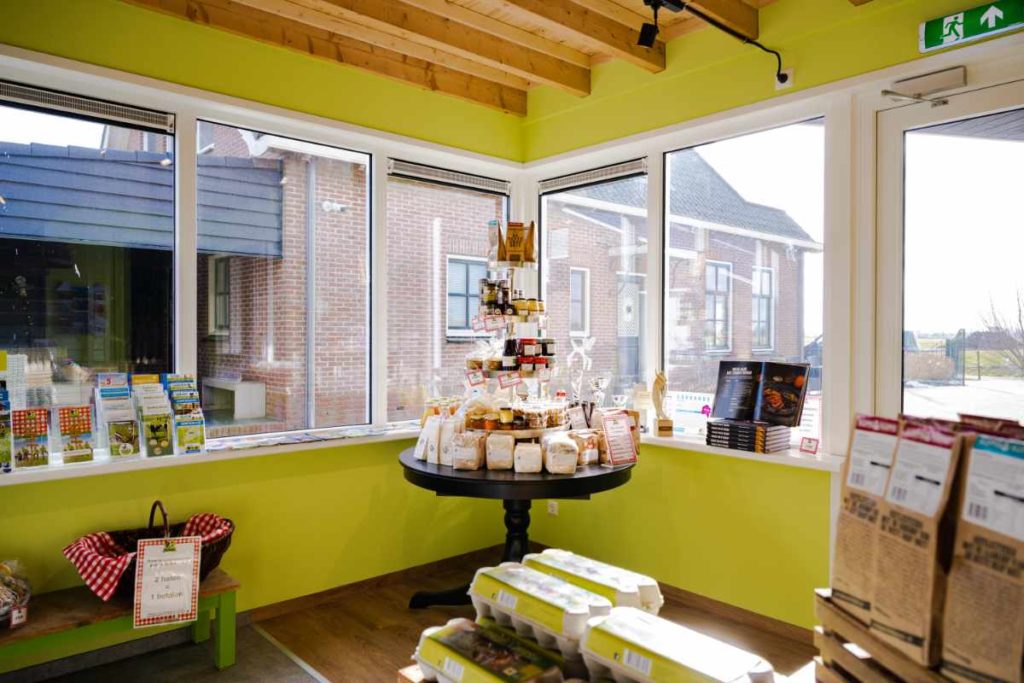 Full-flavoured regional products
Allow us to let you into a secret, there are lots of wonderful regional products in the "Groene Hart". We are fans and only the very best products can be found in our farm shop.
To name a few …
Veal in the cooling from the "Waards Kalf" in the Krimpenerwaard
Goose meat from "Het Wildhuys in Berkenwoude
Ice cream from "Cheese Farm 't Klooster" in Haastrecht
Apple & pear juice from "Gastenboerderij de Appelgaard" in Gouderak
Beer from "Beer Brewery Argentum" in Schoonhoven
Jam from "Rode Mus Bessentuin" in Berkenwoude
Honey from "Imkerij de Nesse" in Oudekerk aan den IJssel
Free range eggs from "Stolweitjes" in Stolwijk
Stroopwafels (syrup wafers) from "Bakker Casteleijn" in Bergambacht
Potatoes from "Akkerbouwbedrijf Burgers" in Zevenbergschenhoek
Pork sausages "Buitengewoon Varkens"
Cheese dip from "Smaakgeheimen"
Mustard from "Van TON"
Drop (aniseed-flavoured liquorice) from "Klepper & Klepper"
Farmer's soup from "Klaartjes"
Farmer's butter from "Zuivelboerderij Van Erk" in Berkenwoude
Flour from "Molen den Arend" in Bergambacht
Crisps from "Hoeksche Hoeve" in 's Gravendeel
and last but not least:
the most delicious freshy Roasted Nuts from "William de Kaasboer" in Lekkerkerk.
All amazing and original regional products for you to try!
---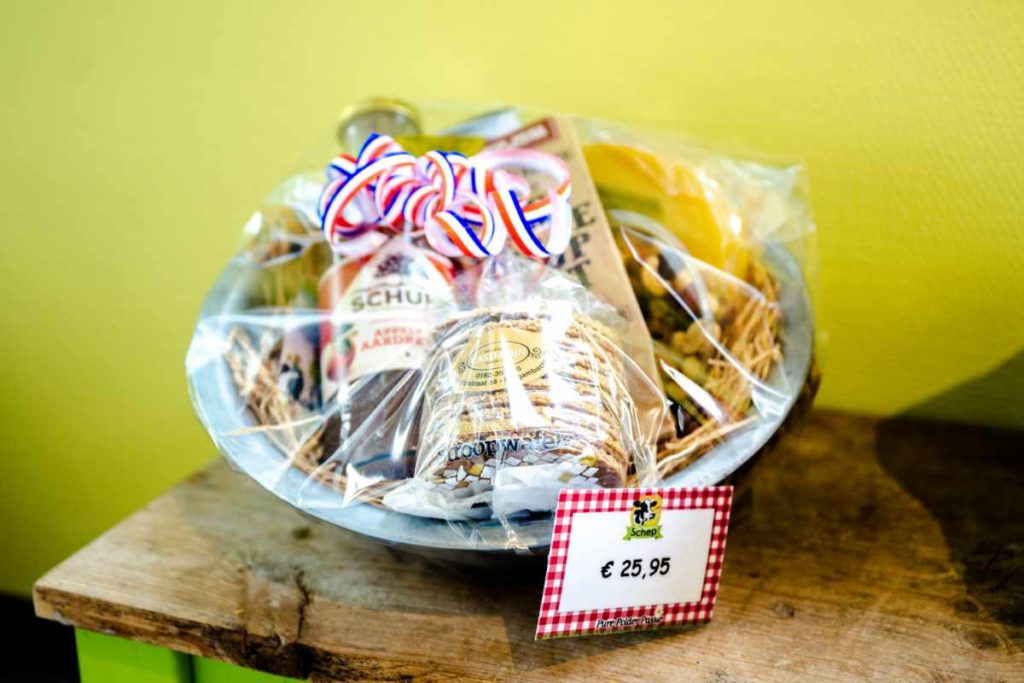 Looking for a special gift?
Choose a delicious piece of cheese as your present. Almost everyone loves cheese and we will organise the festive wrapping. Or go for a gift card (for every possible amount) and let the recipient make their own choice from our extensive range. You could also take a close look at all our marvellous regional products, we would be delighted to put a package/basket/hamper full of cheese and local specialities together for you. Who do you know who deserves a speciality package gift?
---