Even the approach to our farm is memorable. Driving over a small country lane through the Zuidbroekse Polder between Bergambacht and Berkenwoude, our fields and farm buildings loom on the horizon. You find yourself in the middle of the peat meadows of the "Groene Hart" region. Take a moment to enjoy the healthy air mixed with the fresh scent of silage grass, the polder and, of course, our cows. Looking towards the farm, you will recognise the large sheds full of our black & white ladies. Take a closer look and you will see the thousands of solar panels on the roof and our brand new Hay Barn. The latter is much more that a Barn, a destination meeting location offering the very best views over the polder.
Enterprising Farmers
We are often asked just how large our farm is. There is actually quite a lot to tell, because we are a somewhat enterprising duo. We have 320 hectares of land, around 640 football fields, in use. 34 hectare is arable land. We have about 600 dairy cows and our whole cheese Dairy operation in Bergambacht.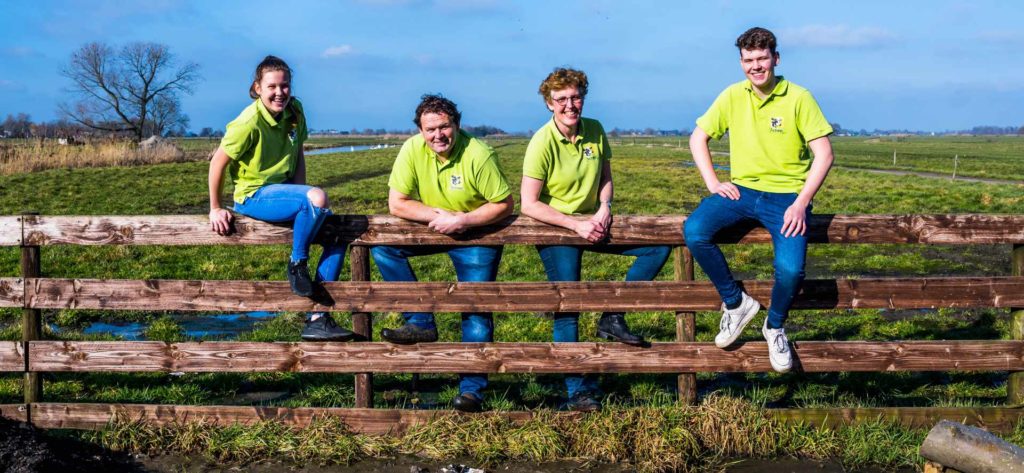 Our other locations
Since 2020 we have another farm close by in Stolwijk, it is called Benedenheul. Some 120 dairy cows walk the fields and we have installed two full-automatic milking robots. Our calves graze on our farms in Stolwijk and Gouderak. You might like to know that it is possible to stay overnight in both of these local villages. The Farm Camping "Vreede is Rijkdom" is located on the Beijersche Weg in Stolwijk (www.boerencampingstolwijk.nl) and in Gouderak you will find the Bed & Breakfast De Appelgaard (www.deappelgaard-gouderak.nl}.
We are speaking from experience when we say that it is wonderful to sleep in the polder!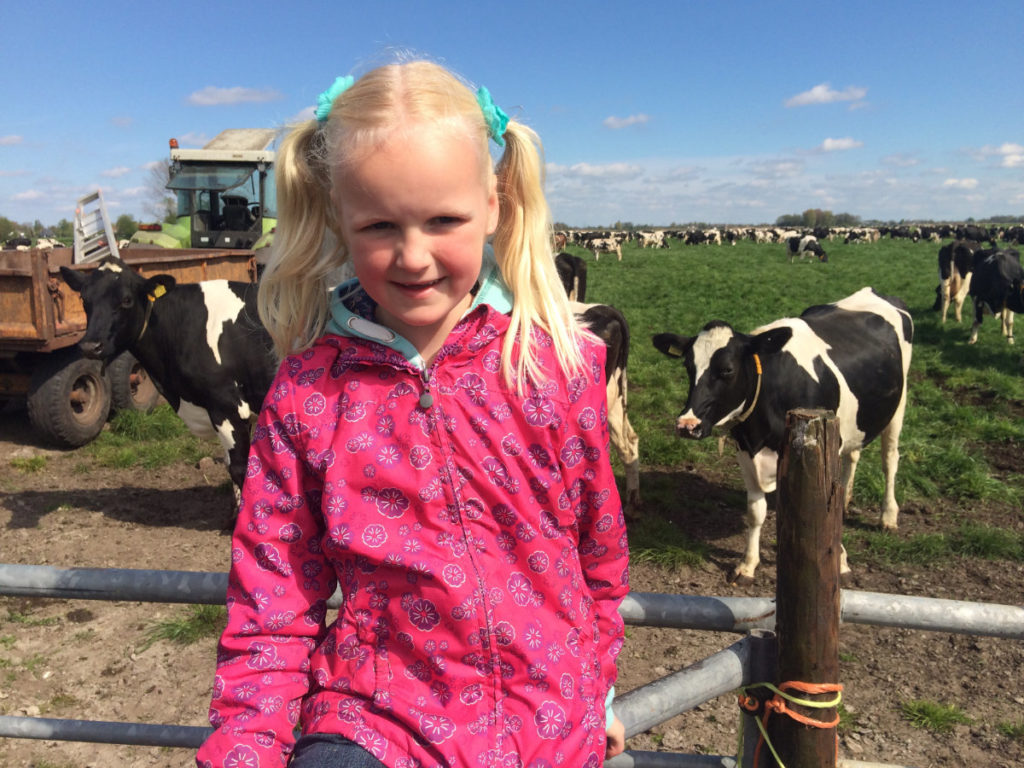 Interesting Reading
Would you like to know more about Schep Cheese Farm? Take a look at these links:
Our black & white ladies are all Holstein-Friesians, an authentic Dutch breed. All 600 live happily together in a cubical shed. They walk around freely and when they are tired, they can choose a comfortable bed to take a nap or digest their last meal. Inside or outside? From the middle of April until medio…