Did you know that our typically Dutch farm is an interesting destination for a school outing? Would you like to learn how to make grass into cheese with the help of a cow? Does petting the claves, feeding the cows and tasting real farmer's cheese sound good to you? Schep Cheese Farm has it all! In consultation we can put together a great programme.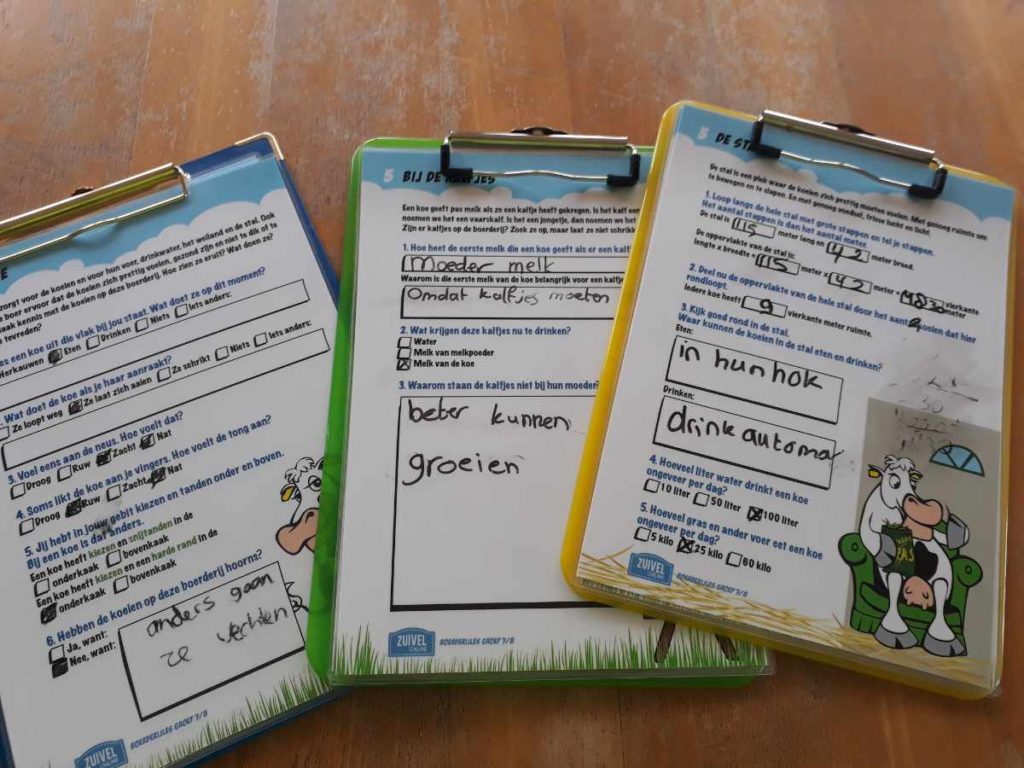 Experience, learn and discover
Pupils from both primary education, secondary and special needs schools are happily surprised after joining a lesson at the farm. Young people don't always know where their food comes from. Experiencing things first-hand has so much more impact than reading about something in a book. A class on a farm helps children with world orientation and awareness of their own world. Just call it farm education (Boerderijeducatie in Dutch). Schep Cheese Farm is affiliated with Boerderijeducatie Nederland (Farm Education Netherlands).(www.boerderijeducatienederland.nl).
---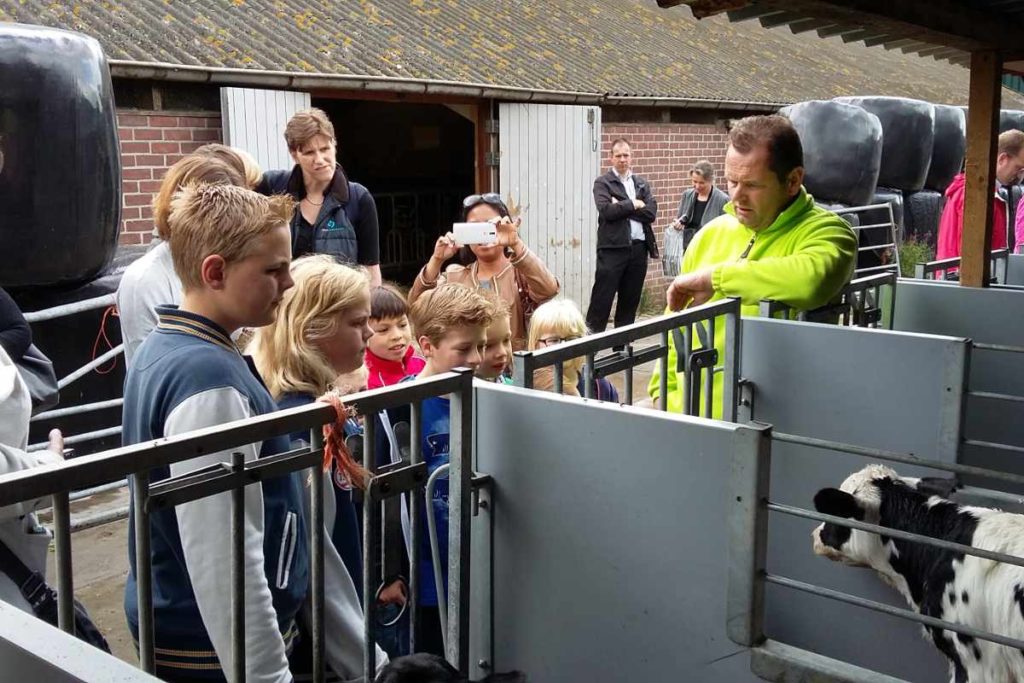 A fascinating story
As education farmers we have, among other things, followed a training course on how to capture the attention of students while telling the story of life and work on a farm. Moreover, the students are actually standing in the storyline: they can touch the cows and see the cheese being made tight in front of them. More difficult subjects such as questions about life and death, ethical dilemmas and environmental issues are also welcome.
---
Something for your group?
Would like to plan a visit for your class (or with a children's day-care group)? Contact us. Together we can see what would be interesting and appropriate for the development level of the children involved. We can discuss timings and confirm a date. Then, nothing will stand in the way of your visit to this Farmer!