Our family has been producing cheese at this farm for more than 50 years. We are busy 6 days a week, using (almost) all our milk to make delicious Goudse Farm Cheese. Our cheeses come in all shapes and sizes, from small to large. The large 60 kg Cheeses are our specialty. In addition to the cheeses, we also make other mouth-watering dairy products. These products are sold (together with other delectable regional produce) in our Farm Shop.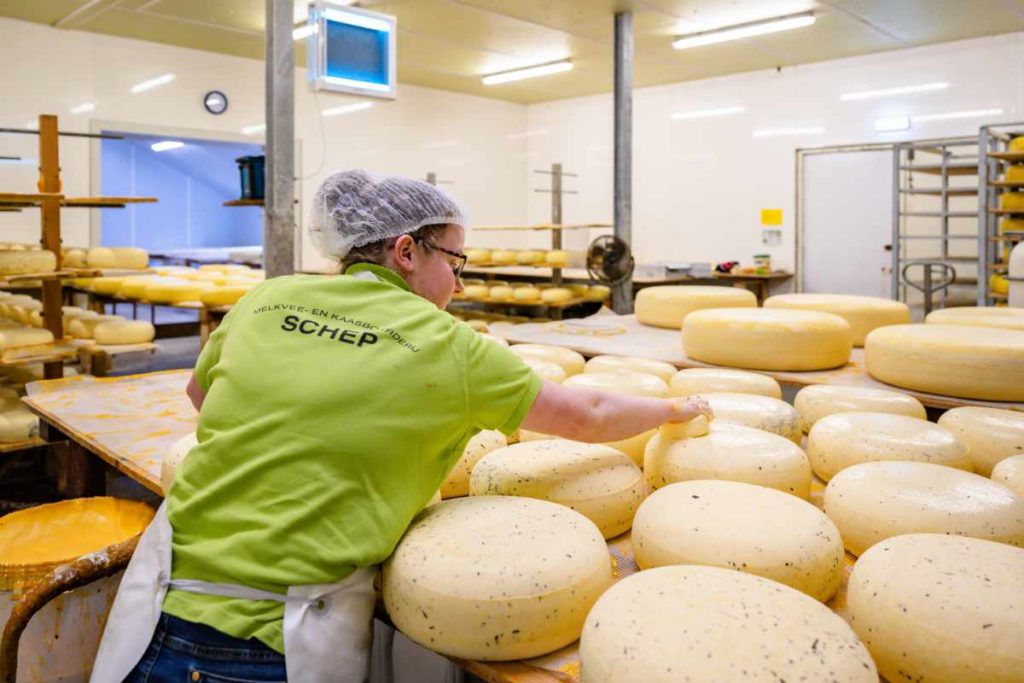 A Tasty Assortment
When making delicious Cheese and dairy products, you have to rely heavily on the craftsmanship and indeed the intuition of the Farmer. We start with young cheese, it is the ripening that makes this cheese into mature and old cheese. We also produce full-fat farm milk, farmer's chocolate milk, farmer's buttermilk, fresh farmer's yoghurt (with or without strawberries) and delicious farmer's vanilla custard.
In additional to our Goudse cheeses, we also make herb cheeses. Other speciality cheeses on our lists include paprika/chives, cumin, fenugreek, mustard, nettle, pesto, Italian herbs, garlic/onion and truffle. Our cheeses are also distributed to wholesale stores, shops and catering venues at home and abroad.
---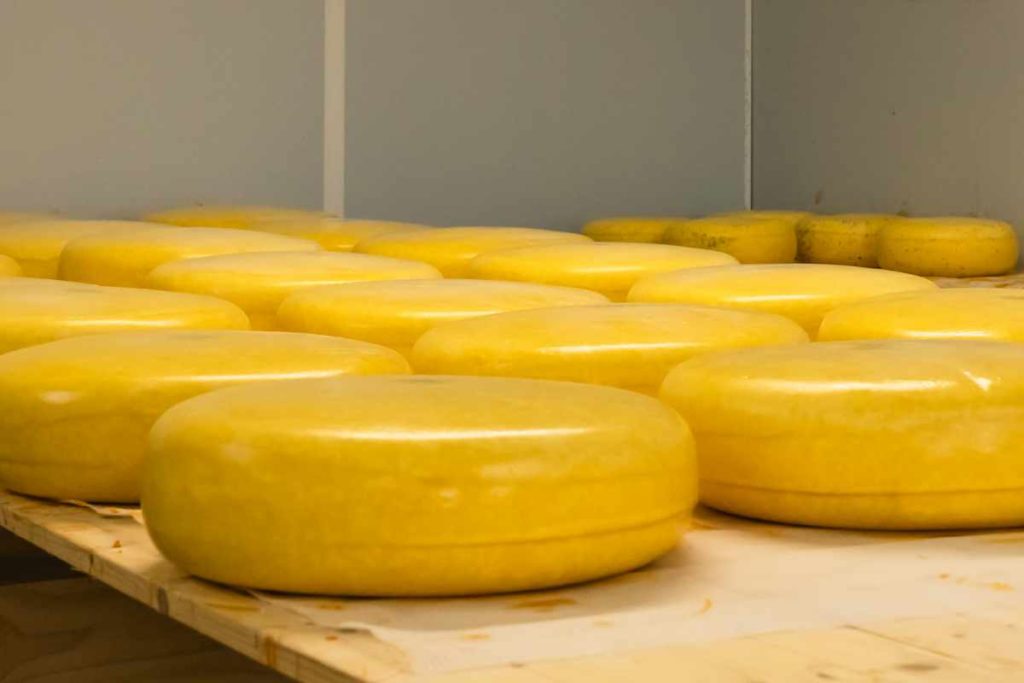 Simply the Best
In 2010 we received the Golden Cheese Platter Trophy Farmers Cheese Cum Laude for the most delicious Goudse Farmer's Cheese in the Netherlands. The taste of our cheese was described in the flavour profile as follows: a Farmer's cheese with a very soft texture, a lovely minerally/clayey taste with an initial hint of bay leaf and aromas of vanilla and pear.
Or according to the experts at the tasting: "a super cheese", "a friendly cheese", "deliciously buttery" or "nice and smooth".
In 2019, our old cheese was awarded with a gold medal during the Union of Farm Dairy Products National Championship Cum Laude Cheese. in 2020 our mature cheese and buttermilk received a Silver Medal. Have you tasted our cheeses yet?
---
Facts