Walking around the farm with your whole family is a great day out. There is lots to see, to do and let's not forget the tasting! We have placed information boards full of interesting facts around the farm for whose wanting to roam freely. These offer a real insight into the way we run our farm and what it means to keep cows and make cheese. Obviously you can take a peek at the milking carousel, stroke the calves and buy a piece of cheese from the farm shop. Just so you know, the cows are milked from 14:30 hours daily.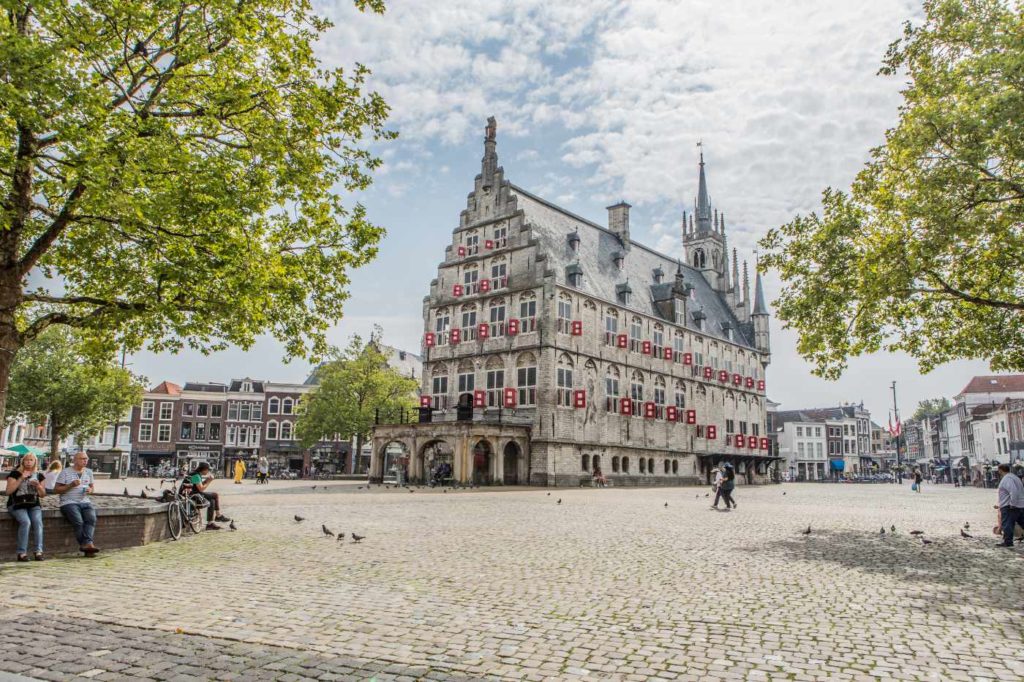 Good combi
If you are planning a full day and/or a longer stay in the area and want to see some other places of interest besides our farm, here are some suggestions.
The historical city of Gouda, Silver City Schoonhoven, the 19 windmills at Kinderdijk, the Heksenwaag (where witches were weighed from anno 1482) in Oudewater. All these hotspots (and more) are close to the farm.
More tips for a visit to Gouda can be found on the website of VVV Gouda www.welcometogouda.com
---
How do you get to our farm?
Would you like to pay us a visit? The route description is easy to follow. There is more than enough parking space available. Take care that you leave enough space for the tractor to move around.